Quality Policy
The high level of commitment of directors and employees is in the DNA of Grupo Taramps. We encourage trust and efficiency in the production and delivery of our products. We always seek to satisfy our customers with high technology and performance products in such way that they have a unique experience! Promoting continuous improvement with the optimization of processes, products and knowledge of our employees, as well as implementing strategies that meet the necessary legal requirements, are some of the daily challenges that push us forward, to master the art of offering the best to our customers.

From the garage to factory
Taramps emerged in a simple way, with the manufacture of amplifiers for car audio systems in 1999. The creator and owner assembled Acoustic audio boxes and installed projects in a homemade way in his own garage. However, what really started drawing attention was the modification of power in existing amplifiers. The intention was to design and develop more powerful modules that would surpass the ones already found in the car audio market.
Market acceptance gradually turned into renown, so the manufacturing of customized amplifiers began, and that is how Taramps' first product came about. The Class AB amplifier, T-1300 with two channels of 650W RMS each. The demand brought the need for new employees and the emerging of new models, like the T-500 AB, T-600 AB, T-800 AB and many others. In 2003, Taramps entered the digital era with the development of class D amplifiers (digital), and in a short period of time Taramps was recognized as a national reference in car audio amplifiers. As Taramps grew, its collaborators grew as well, and brilliant minds began to think together, creating amplifier modules that surpassed the power barriers marketed until then, making Taramps a pioneer in the design and manufacturing of high voltage amplifiers powered by batteries in series.
In 2019, Taramps became Taramps Group, comprising five product divisions. Taramps Amplifiers with the development and sale of amplifiers and accessories for car audio; 7 Driver Audio manufacturing speakers and drivers for automotive and professional use; Homee Life Sound, designing home and professional audio equipment; PRO Charger with automotive battery power supplies and/or chargers; Tarsafe, manufacturing automotive alarms and automation accessories.
Did you know?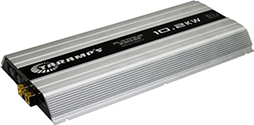 Taramps was the first company in Brazil to break barriers of real 8, 10, 12, 15, 20 and 30,000 W RMS power in 12V systems, from the creation of the amplifier module T-10.200 until today, with the high 30K BASS technology. Another point that further highlights the evolution and commitment of Taramps was the creation of the HIGH VOLTAGE output stage line, with a revolutionary system of high voltage amplifiers that work with batteries connected in series.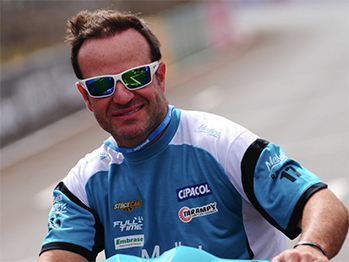 Strong Partnership
The constant search for technology and quality of Taramps has resulted in the development of new product lines, such as TA, TL and even the most recent SMART line. Therefore, the consolidation of the brand has been happening through the years, with participation in business fairs, automotive sound events and with successful partnerships, for example, with motorsport driver Rubens Barrichello at Stock Car 2012 and 2013. Taramps Group follows a promising path, learning more each day, resulting in growth that never stops.