Quality management
Through the commitment of top management and its collaborators, Taramps electronics seeks to:
Satisfy our customers with high technology products and performance;
Promoting the continuous improvement of the processes, products and the knowledge of the collaborators;
Implement company strategies, following the requirements and objectives of the quality management system, as well as the legal requirements.
Rev: 03
Date: 07/16/2018

From the garage to the factory
Our company has come up modestly in the manufacturing of automotive sound power amplifiers. In 1999, the work was done at home and the owner of Taramps made the installations and assemblies of speakers in a garage.
However, it was the work of changing power amplifiers from the current market at that time, that began to draw attention. The idea was to design and develop really stronger amplifiers that were beyond the powers available in the market at the time.
After that, Taramps started manufacturing custom amplifiers and, from there, the company's first product, the T-1300 AB class, it came with two 650W RMS channels and in Bridge 1300W RMS. Then, along with the need to hire new employees, the following models were launched, T-500 AB, T-600 AB, T-800 AB, and so on. In 2003, Taramps had introduced itself into the digital era by the development of class D (Digital) products. The evolution kept happening, the company was recognized a reference in the national market, with progress by hiring more and more employees, and in its line of products and accessories, being the first who launched models that was over the barriers of the powers which were commercialized at that time.
Did you know?

Taramps was the first amplifier company in Brazil, to go over the 10.000W RMS, by creating the T-10.200, one channel. It repeated with the models over than 14.000 and 20.000W RMS power, which were the T-14.200 and T-20.200 both one channel. Another highlight that brought more evidence to the company, was the HIGH VOLTAGE line, with a revolutionary system of amplifiers which worked with batteries in series.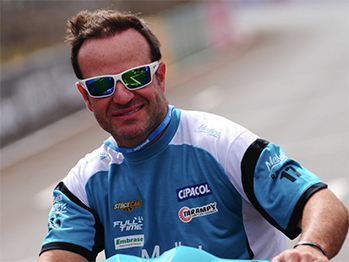 Strong Partnership
The development of other lines, such as TA and TL, also shows the constant search for technology and quality in Taramps products. So, the brand consolidation has taken place year after year, with the company's participation in trade fairs and events in the segment, as well as the consolidation of successful partnerships such as, for example, motor racing driver Rubens Barrichello at Stock Car 2012 and 2013 And, by following these paths, our growth does not stop. Never.